New year's resolutions can fill us full of dread and force us to retreat to a dark corner safe from the "new year, new me" diet or the I'm going to give up my chocolate fad (how could anyone give up chocolate!). Instead, make goals that are small and therefore achievable, fulfilling and a lot easier to maintain.
Here are a few achievable ideas for 2019 that Wham® can help you accomplish:
1. Organise Your Home
January is a great time to give your house a full blitz. Housework can often get pushed out of mind over the holidays but with Christmas causing chaos and clutter it can be the best time to re-evaluate how you organise your home.
Finding ways to efficiently store new things gives the opportunity to clear out anything you no longer use/want. We've got all the storage options you'll need to store away those piles of toys, gifts, decorations and even your big Christmas tree.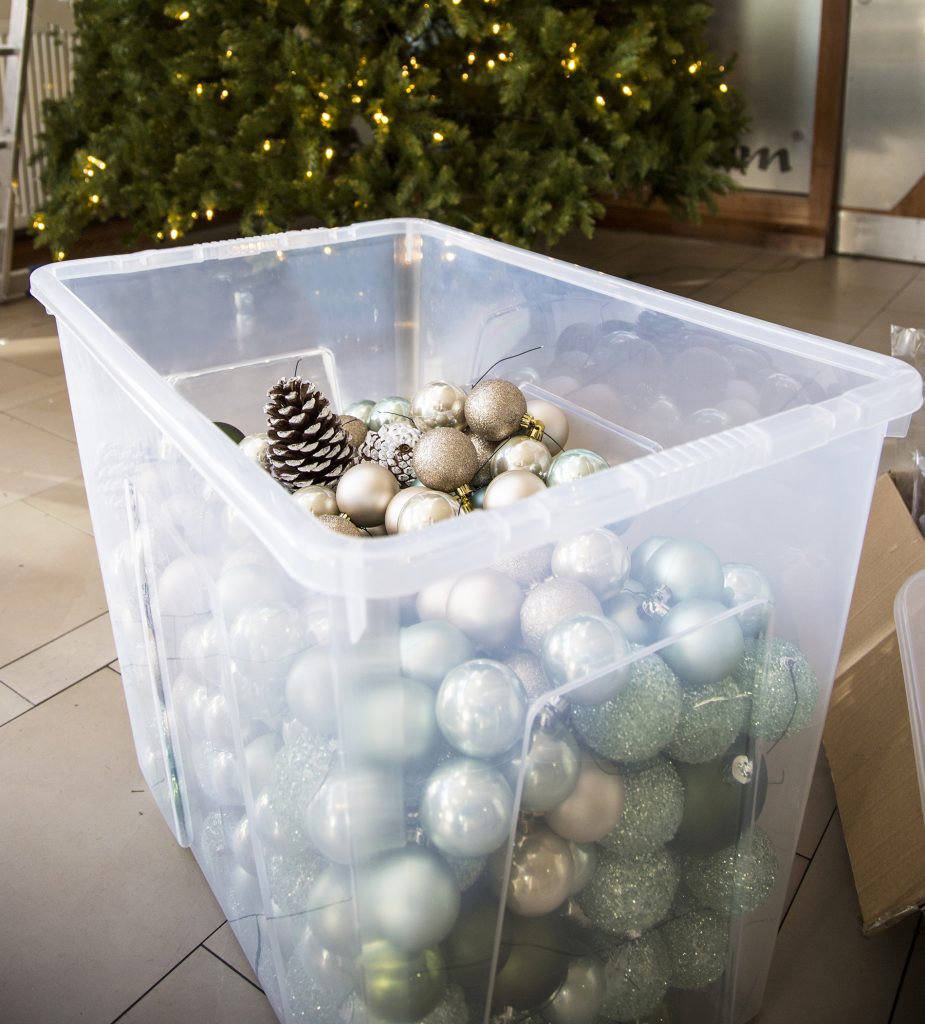 Once everything has been organised and the chaos of Christmas has been cleared, get yourself some new cleaning products that make doing the big clean much easier – browse our cleaning ranges including our range of Flash mops.
We have no doubt that you'll feel a sense of accomplishment once you've finished. A clearer, tidier home always makes your mind feel decluttered, ready to tackle the new year.
2. Increase Your Chances of Achieving a Weight Loss/Fitness Goal
Instead of the dreaded 'lose weight' resolution, which can be a daunting and depressing task, try to be more specific to make it more achievable and manageable. For example, 'do a 30 minute work out twice a week', or find a way to make it more enjoyable by finding a sport/activity that appeals to you that will encourage weight loss and increase fitness – a yoga class, frequent walks or dancing. Activities that are good for the body are also good for the mind, improving your general wellbeing.
Another satisfying alternative to the 'lose weight' resolution is meal prepping. Meal prep can be a fun way to experiment with food, control what you are eating and introduce more nutrition into your diet, plus, if done correctly, could lead to achieving a weight loss goal.
To get started all you need to do is invest in some quality food storage, research recipes that are tasty as well as easy to prep and dedicate time in your routine to prep your meals for the week. We offer a range of food storage boxes – Food Locker, Seal It and Cuisine, all of which are safe to use in the refrigerator, freezer, dishwasher and microwave, making them perfect for your lunches at work or at home. Also, they're clear so you can easily see the contents of each container when stored in the fridge. You can find a variety of sizes and shapes to suit any meal.
For more ideas look out for our series of Meal Prep blogs coming VERY soon.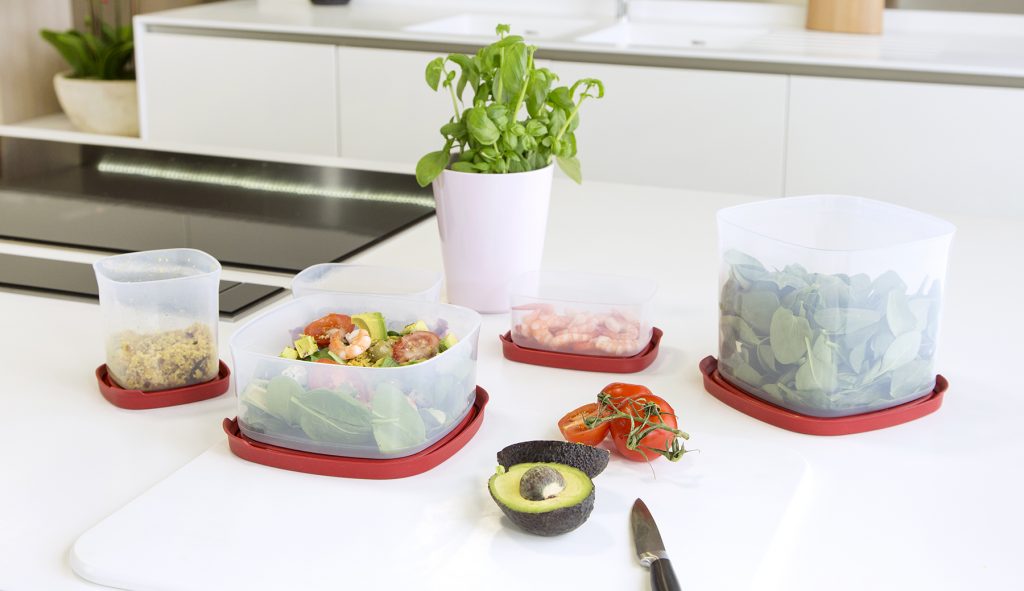 3. Drink More (FUN) Water
'Drink more water' is a common resolution with tonnes of health benefits including better skin, clearer minds and weight loss. For those who love fruit drinks this goal can be problematic, however there is a way of making it more interesting.
Finding a new water bottle in your favourite colour or with a quirky function can make your daily hydration more fun (see our full range here). For something different our Wham® Infuser bottles make water more enjoyable by infusing it with your favourite fruit. Choose and cut up colourful fruits that will lift your day, place it in the infuser stick and let it infuse away whilst you start your day. It will create flavoured water with all the added goodness without the calories. Mix up the flavours day to day to help keep it varied and interesting.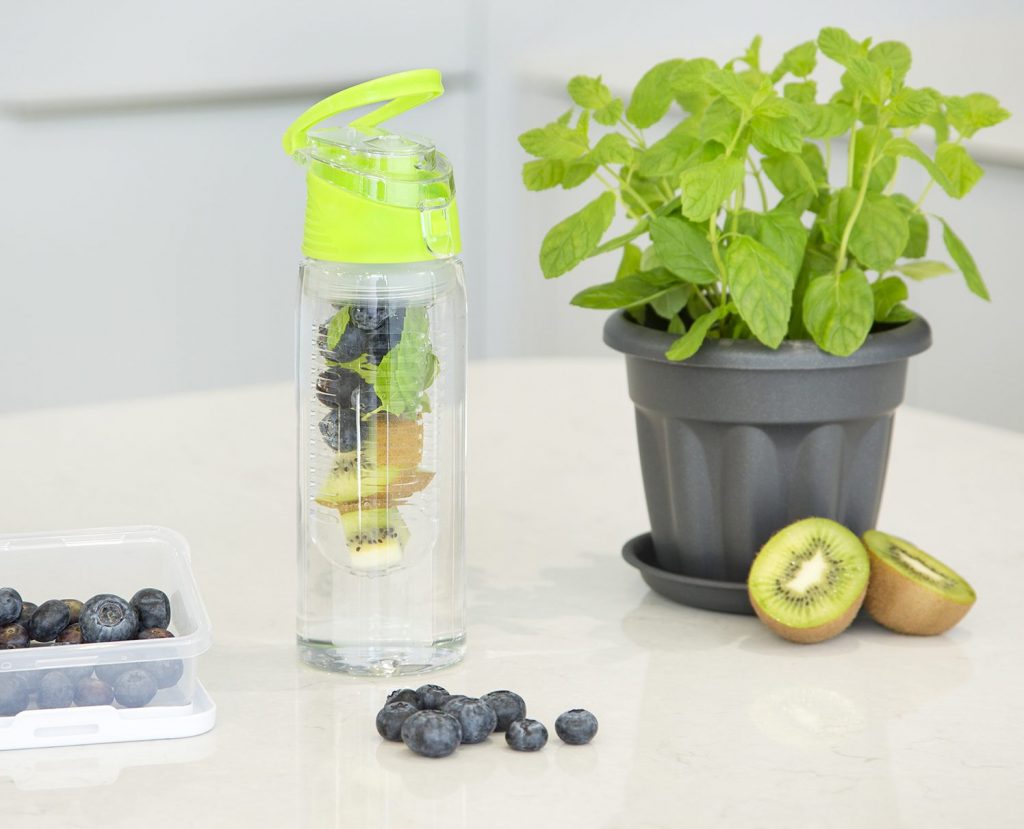 Take your drinks bottle for a picnic, day at the beach, walk, gym or office. Click here to get inspiration for exciting flavours and happy hydrating.
As an extra boost choosing a re-usable water bottle will help the environment. We've all seen the damage single-use plastic bottles are doing to our oceans. Using reusable bottles can replace hundreds of bottles you would use yearly, so whilst you're helping your wellbeing you can feel happy in the thought you are helping the environment too.
4. Start a New Hobby
If you find yourself spending your spare time in front of the TV or on the internet and want to do something more fulfilling with your time, consider taking up a new hobby. There are many health benefits to having a hobby, it is said to reduce stress, produce a good kind of stress called eustress, help you sleep and improve your wellbeing. "Spending time doing an enjoyable activity that is not attached to work will help increase your happiness and satisfaction with life." (www.developgoodhabits.com)
A hobby can be anything from gardening, crafts, baking, reading, sport etc. Some of which we can help you get started: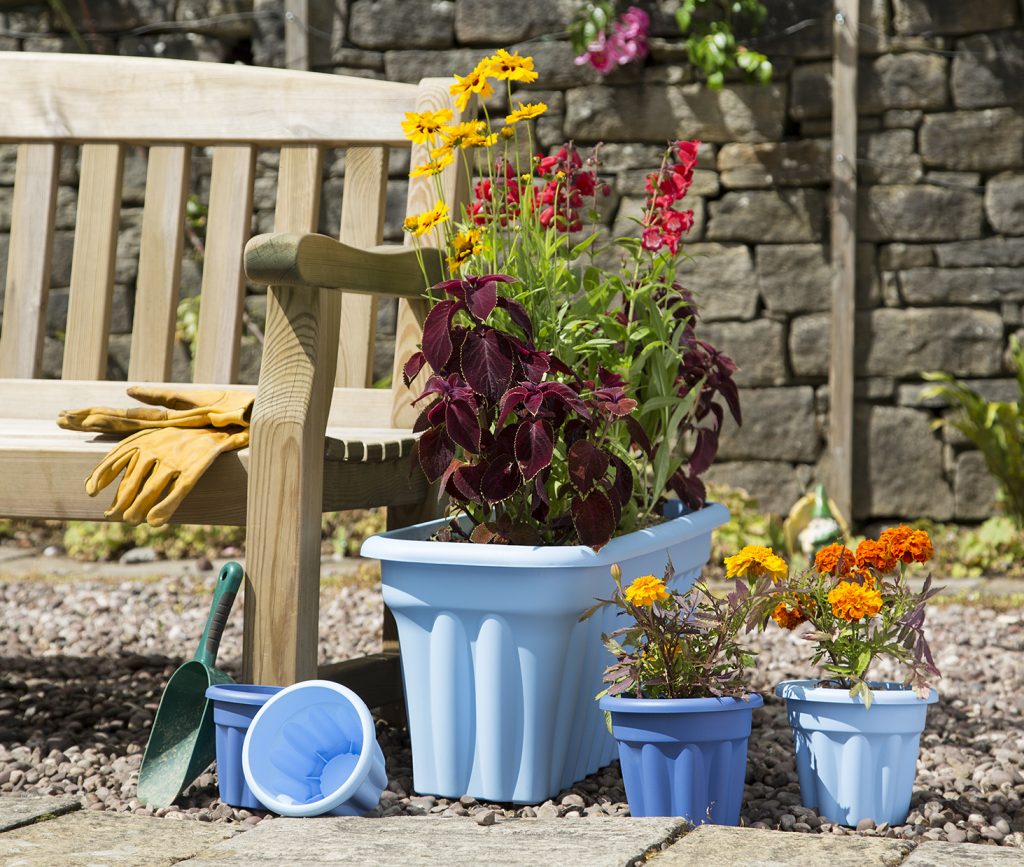 Gardening
Gardening "exposes you to vitamin D and healthy microbes in the soil" and is said to boost your mood (schooledbyscience.com). If you fancy giving it a go, browse our extensive ranges of garden planters and accessories, available in many shapes and sizes to suit your garden space.
Crafts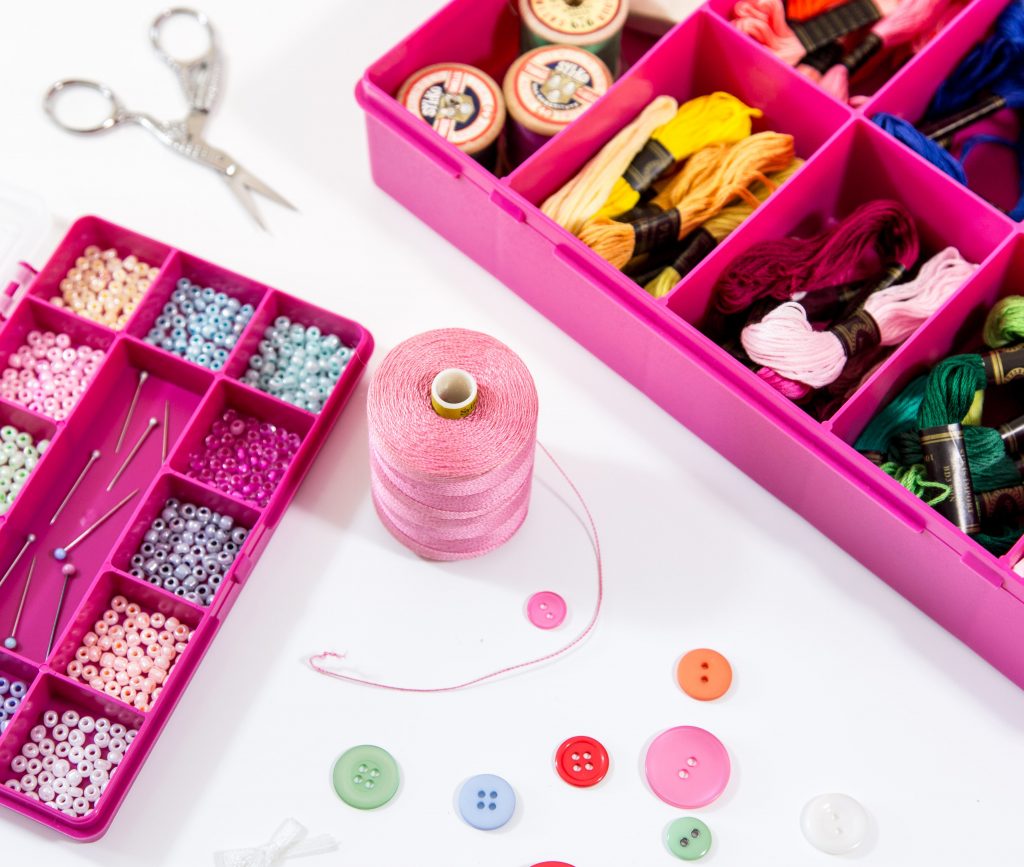 Art and craft activities such as painting, drawing, sewing and knitting etc, are known to reduce stress. "A study in the American Journal of Public Health titled The Connection Between Art, Healing and Public Health found that those who engaged in art experienced "reductions in stress and anxiety" and "increases in positive emotions." (www.mindfood.com)
Our organiser boxes are great for storing all craft supplies in a neat and ordered way, meaning more time is spent creating and less is spent tidying up or trying to find things you have misplaced.
Baking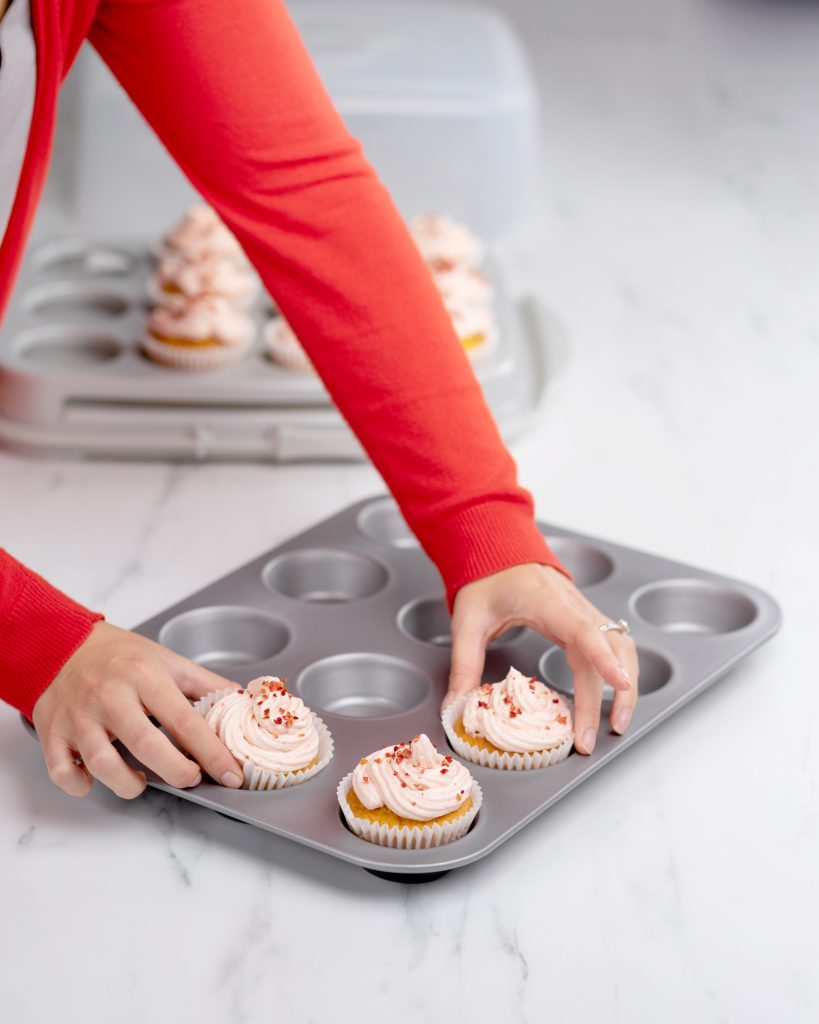 "Cooking helps mental health in that it can be a creative outlet. It's a way to channel energy, can be used as a distraction, help build mastery in a skill, and a way to express emotions through a different medium" (www.bustle.com)
If you enjoy baking or cooking, we offer many ranges of bakeware, kitchen gadgets and utensils that can help you on your way.
Buy Baker & Salt Non-Stick range
Buy PushPan® leak proof cake tins
Buy our Kitchen Gadgets & Utensils
5. Reduce Plastic Waste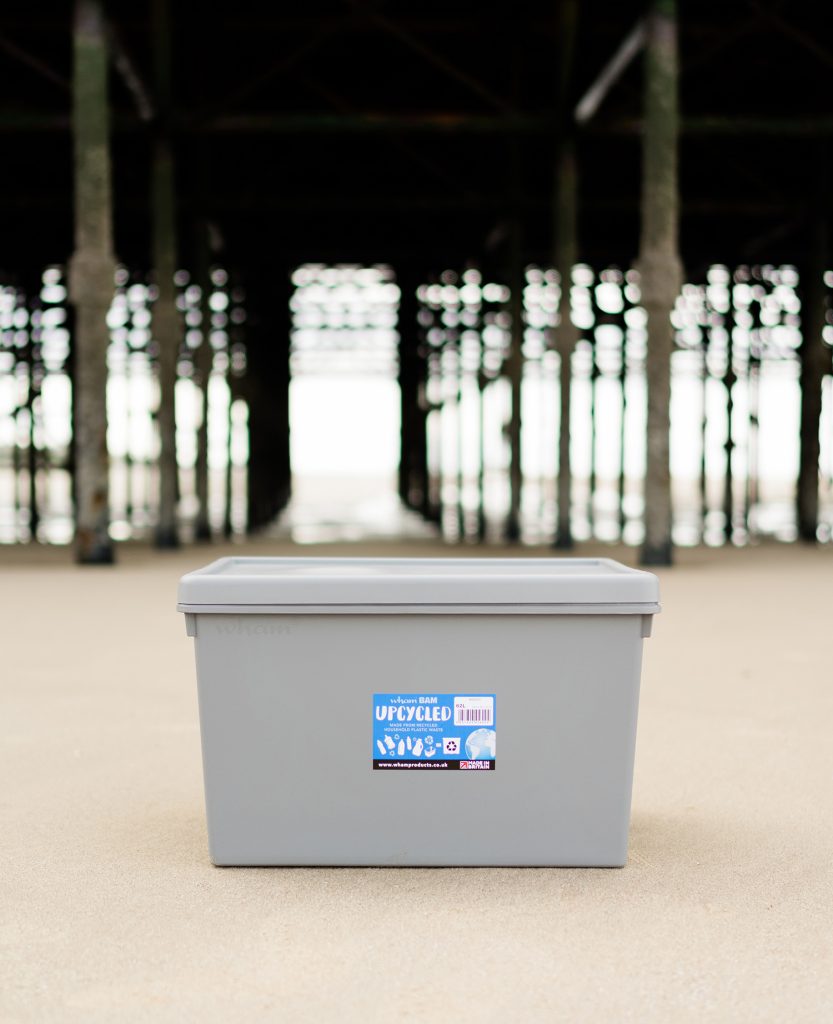 The responsibility we share to look after our planet has never been felt more. With the awareness brought by BBC's The Blue Planet, we can all help to tackle the issue of single use plastic filling our oceans, and also makes for a New Year's resolution that makes a difference to your wider self. To do so you can shop more wisely, chose food that doesn't come with unnecessary amounts of packaging, recycle as much as you can, reduce or stop using single use plastic altogether, such as plastic bottles, bags, straws, q-tips etc. This doesn't mean cutting out plastic altogether, reusable plastics are practical and will last far longer.
Our Wham® Recycled and Wham® Upcycled ranges are made from recycled single use and post-industrial plastic. Purchasing recycled plastic products such as these will prevent more plastic from entering our landfills and oceans. Made with quality in mind they are intended to be reused and therefore will last a long time. Once worn out they can then be recycled.

Happy New Year and remember to fill your resolution list with achievable, feel-good goals to make you feel great and motivated to make 2019 the best year yet!