Organised by Sea Life Centre in conjunction with LOVEmyBEACH and Keep Britain Tidy
For years we've all known about the ocean plastic problem. Ten years ago, whilst snorkelling in the seas of a Blue Flag beach in Majorca, I saw the how the tide brought in rubbish caught in heaps of seaweed each day. An earlier storm caused the seaweed to come ashore, bringing with it plastic that had been floating on the sea surface. When snorkelling, we usually look out for translucent jellyfish, dodging a nasty sting, instead we kept swimming into translucent plastic film. The suns UV rays had bleached the plastic, leaving a see-through vail that was easy to swim into. I was shocked at how bad the situation had gotten, especially when the beach was Blue Flag certified. Unfortunately, it has taken decades for it to become widely acknowledged.
A general lack of respect and self-awareness for littering is evident in our country and the world as a whole. Most road sides are littered with rubbish, which blows into our seas, pours into our street drains, and gets flushed down our toilets, ultimately polluting our water ways and affecting wild life and the health of our environment.
Over a year ago, What More UK embarked on the pledge to use recycled plastic waste in our products, since then we've embarked on learning about the full process. Visiting recycling plants based in the UK, we learnt how complicated the process is made because of packaging being made from so many types of plastics and other materials.
To find out first-hand what plastics are going into our oceans we headed to the fun fair town of Blackpool to take part in a monthly beach clean organised by Sea Life Centre in conjunction with LOVEmyBEACH and Keep Britain Tidy. On a clear Saturday morning 25 What More staff, friends and family met up with 20 volunteers from the general public and headed out with pickers, bags and our Upcycled boxes, dressed in high vis vests ready to clean Blackpool's huge beach.
After a safety briefing by Emma Whitlock (LOVEmyBEACH Coordinator), we realised how many hazardous items that we could encounter. The Upcycled boxes were brought along to help with the clean, and quickly became very useful for holding broken glass, metal and any other sharp and bulky items of rubbish.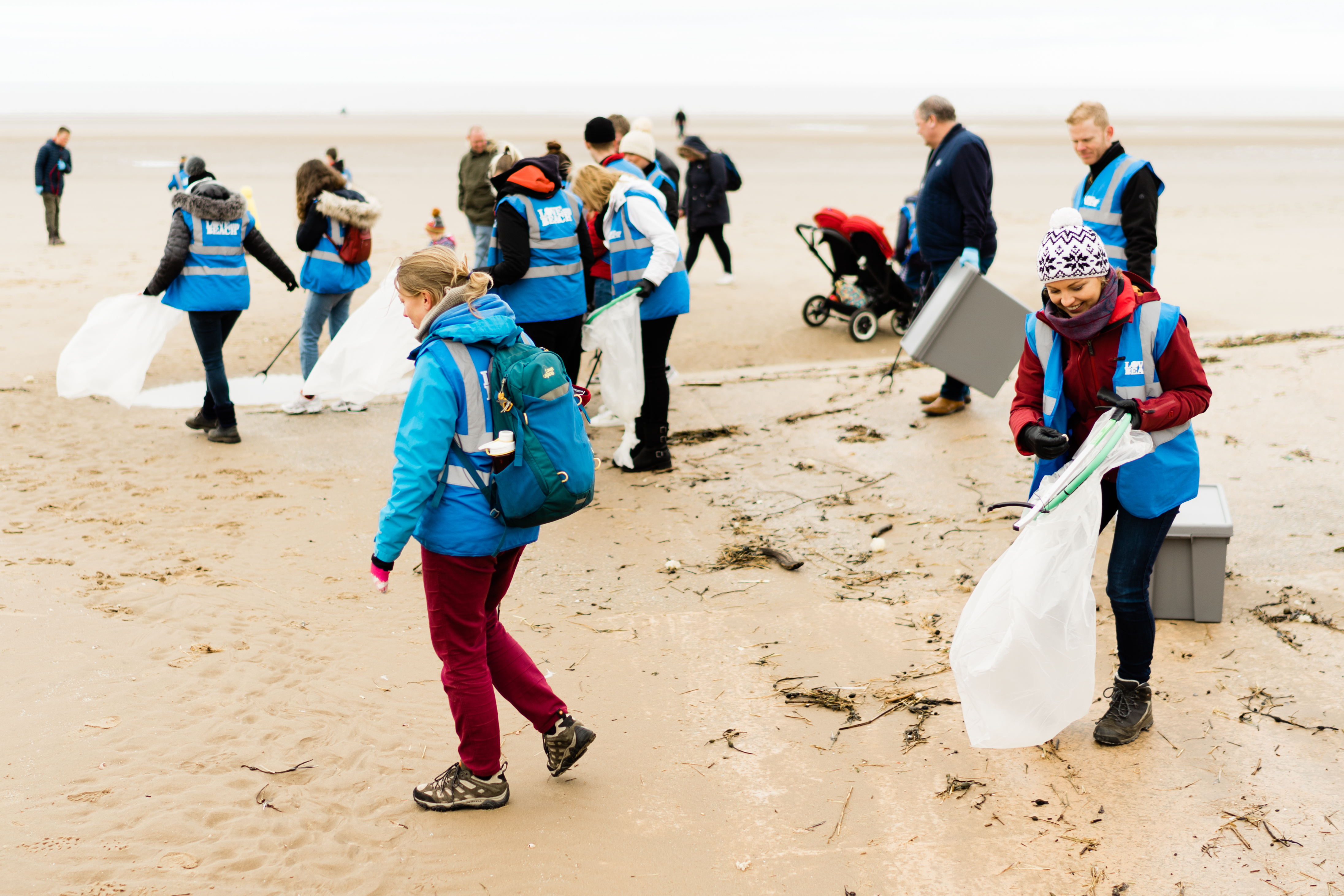 On the outset it became evident that Blackpool's beach is largely clean and healthy. Most of the waste found had been washed up nearer to the promenade. Here you could see how far spread the smaller pieces of plastic could reach. Some of which we needed a brush to pick up, not a picker.
Waste found on the beach by the team:
Glass bottles
Plastic bottle and caps
Small fragments of Polystyrene packaging and cups
Fishing tackle
Small pieced of broken plastic
Cigarette butts
Face wipes (mashed up with seaweed)
Plastic pots (one of which we tackled off a Seagull)
Cue tips (the plastic stem)
Unidentifiable cloths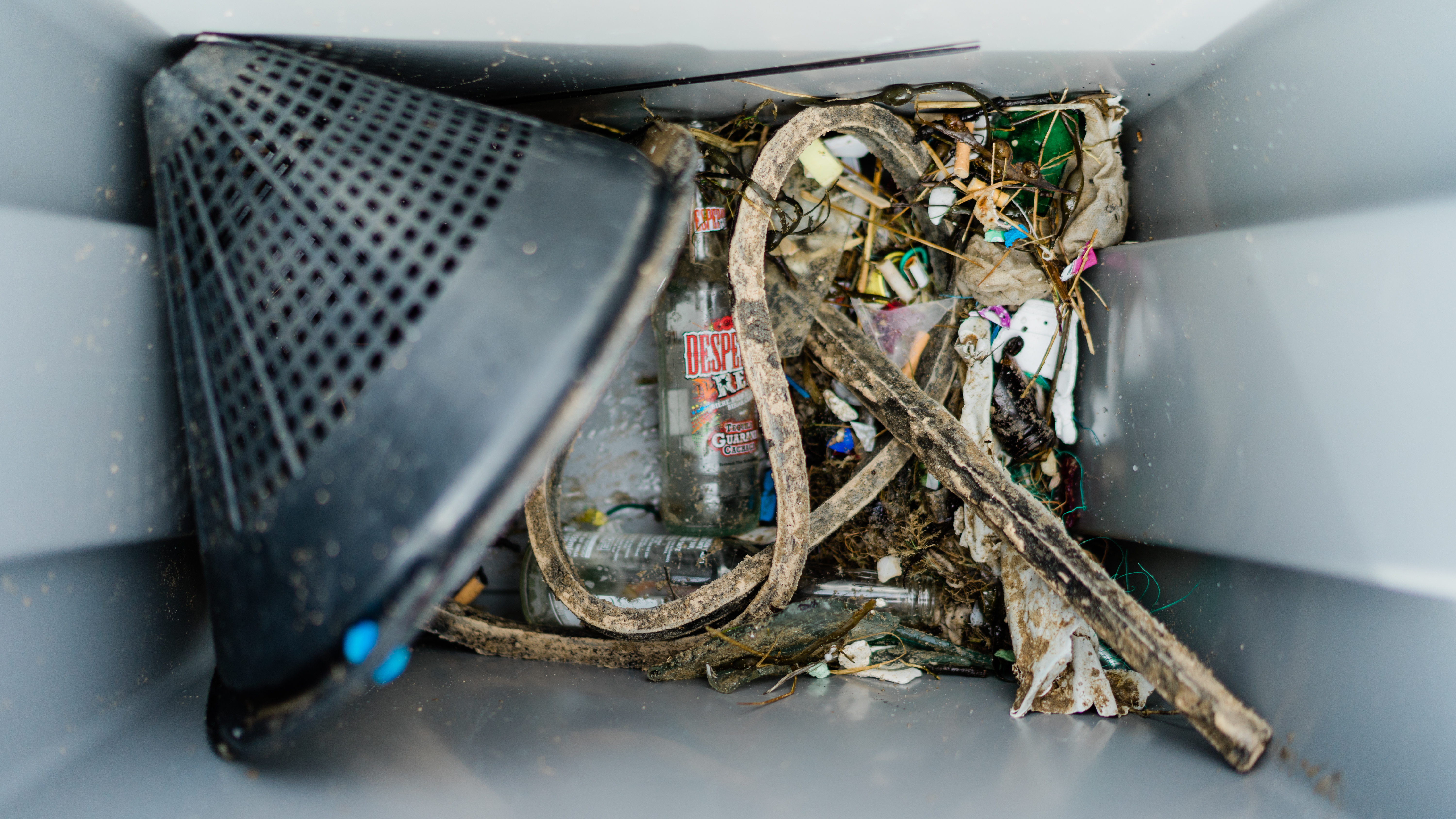 We spent a long time picking up cigarette butts on the promenade. The core of most cigarette filters looks like white cotton but is actually a form of plastic called cellulose acetate that is very slow to degrade in our environment.
The spread of Polystyrene was probably the most evident.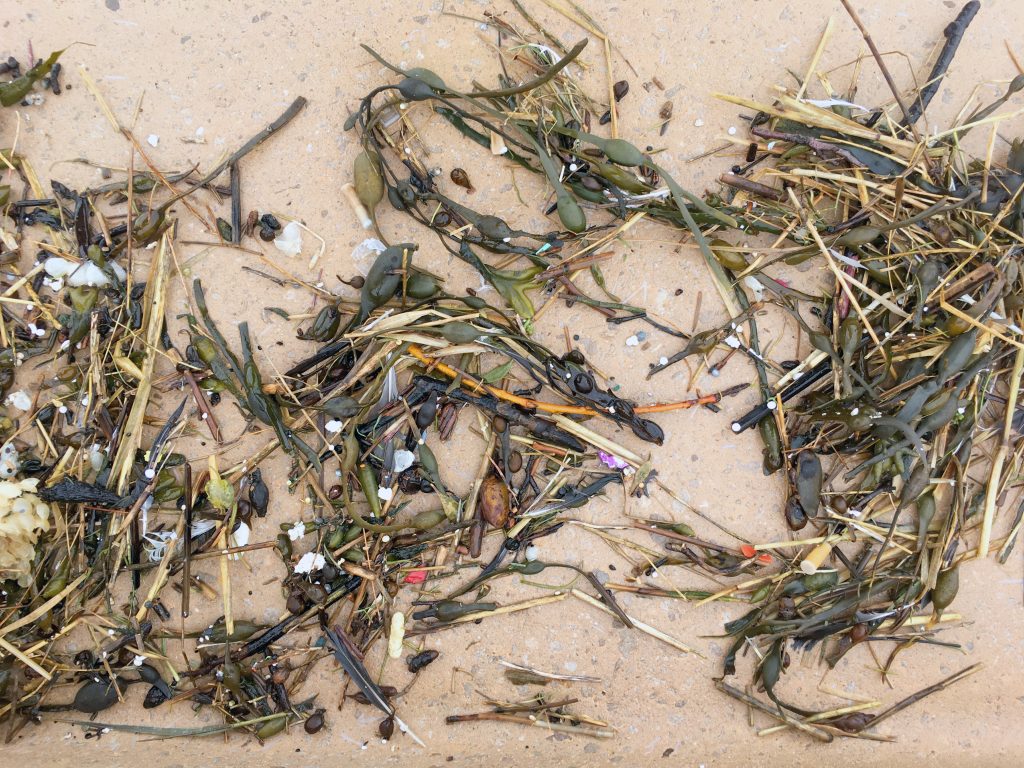 A shocking fact: Million-Year Lifespan
"Styrofoam is commonly used in disposable products that are only used once. These products can persist in the environment for more than a million years, however, since polystyrene is not biodegradable. Though it is slow to break down chemically, Styrofoam does however fragment into small pieces, choking animals that ingest it, clogging their digestive systems."  https://sciencing.com
As a company and on a personal level, the morning really highlighted how the problem has become a part of our everyday lives. We all reported that we noticed litter more prevalently in our local areas once we returned home. Most of which is by the road side waiting for the council to pick up before the wind blows it out of reach into our water ways.
It was a worthwhile morning to meet Emma and to learn about the great work being done by volunteers all over the country. We hope to work alongside Keep Britain Tidy and LOVEmyBEACH in the future to see how we can be of further assistance. It was great to be able to give the Upcycled boxes to Emma to help with future beach cleans. To see the product come full circle by carrying some of the plastic used to produce the Upcycled range was a rewarding exercise and we aim to bring awareness to the problems caused by single use plastic waste. Responsible recycling can help slow and even eradicate a rapid environmental crisis, but more has to be done to eradicate some single-use plastic like straws, cue tips, plastic film food packaging.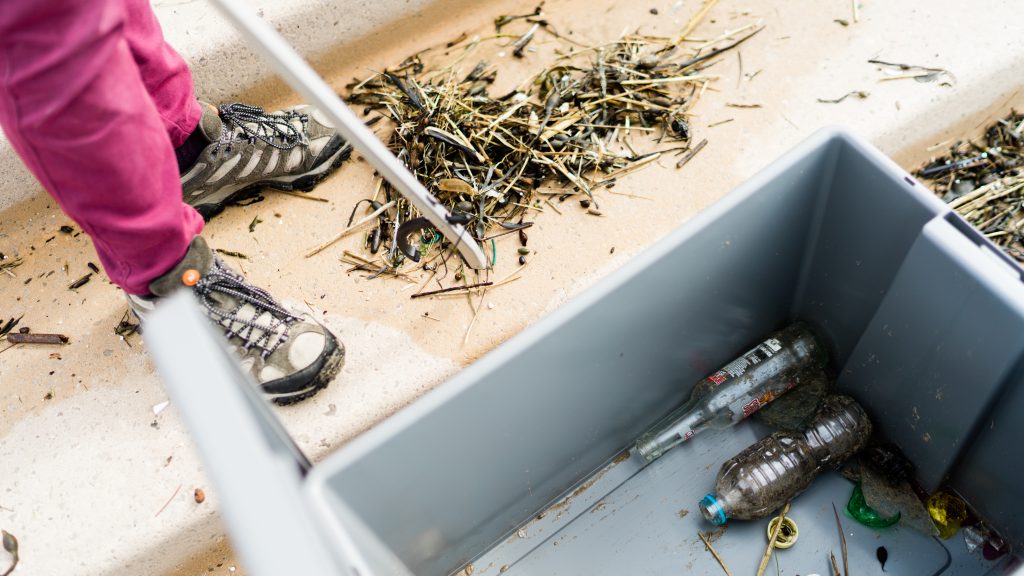 As a plastic manufacturer we know how useful in our daily lives it can be. Plastic helps with hygiene and is especially useful in the kitchen, from your bin, sink bowl and reusable food boxes. Its durability can also help with general storage keeping your house tidy. These types of plastic products can last for years in your house, and when worn can be easily recycled and made into other useful plastic products. The correct message about how we use plastic and what plastic products we should use is not widely shared. As a British manufacturer we want to recycle the single use plastics that we have to use day to day, and make products that can help with your food shop (fish and meat put in your reusable boxes) – food boxes and help sort your recycling – Recycle bins.
If you would like to take part in a beach clean or litter picking project visit: Keep Britain Tidy   Sea Life Beach Clean and how you can help.
The key is to educate, and we endeavour to bring awareness as our company evolves and produces more recycled long-life plastic products.
Keep Britain Tidy!