Vitreous enamel kitchenware started around the middle of the 19th century, believed to have been first seen in Germany as an application on cookware.
Since then it has been a constant division of the kitchenware market with pots and pans and ovenware as well as being popular for outdoor cooking in camping. It continues to evolve, whilst retaining the traditional charm of its origins.
The team at What More introduced the Wham® Cook range of black enamel in 2015 and it has been popular due to the versatility and longevity of enamelware.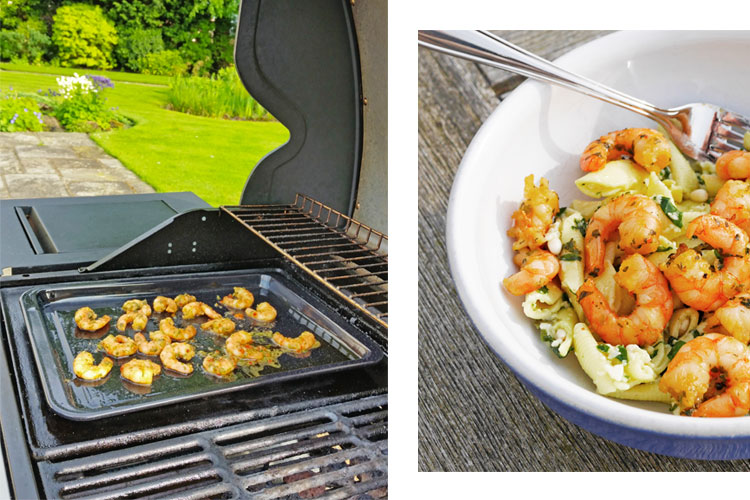 Wham® Cook Enamel used on a BBQ to cook prawns on a diffused heat.
In 2017 we launched a new range of oven to tableware enamel – Baker & Salt. As with the Wham® Cook enamel the Baker & Salt collection is made in the UK. It is manufactured in a heavier gauge and it is visually striking in a black and cream colourway.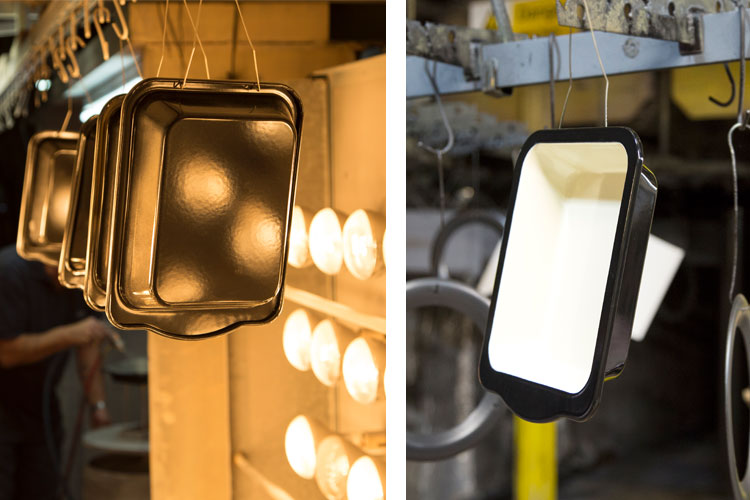 The application of the enamel coating is a multi-stage process and all products are hand finished.
Enamel bakeware and cookware is extremely versatile.
The new Baker & Salt collection of vitreous enamel oven to tableware has been designed to be both practical and elegant whilst also being durable.
Featuring ergonomic front handles for easier removal from the oven, added safety and convenience.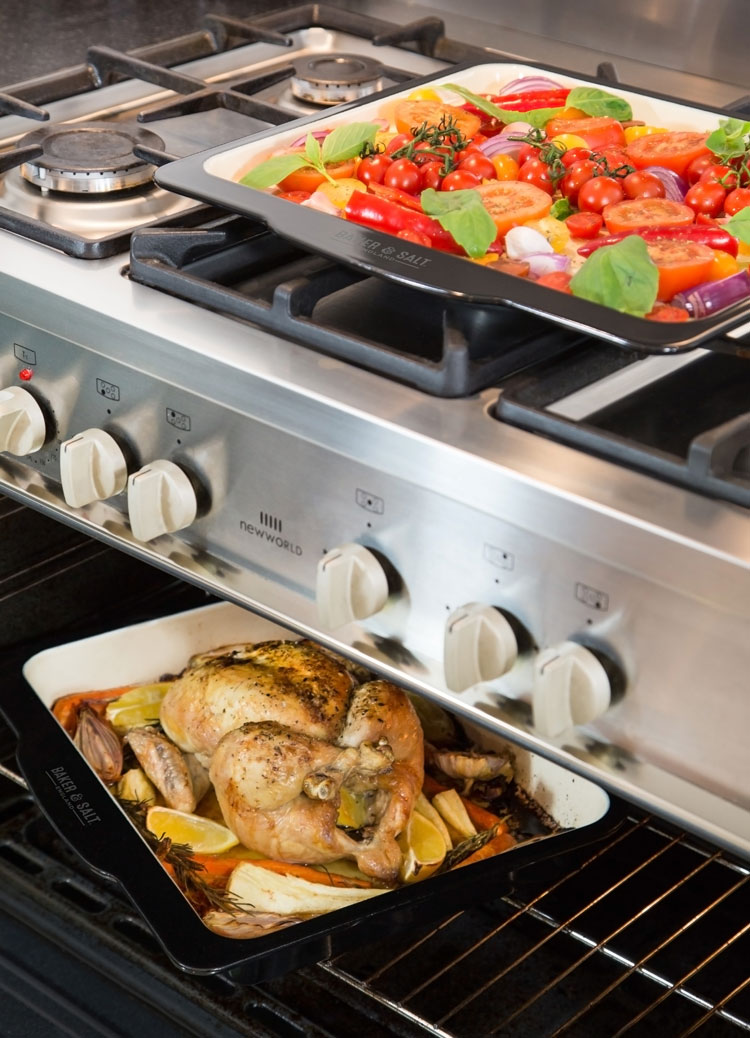 These enamel items are suitable for a variety of hobs including gas and induction. They can also be used on a BBQ in addition to being metal tool safe.
Cupboard space is always at a premium, this has been considered in the design and the range nests for compact storage in the home.
The hand finished Baker & Salt enamel oven to tableware has a lifetime guarantee.
The longevity of enamelware means that it can be passed down through generations of a family as heirloom cookware. There is currently quite an upturn in the popularity of enamel in the kitchen as the traditional but timeless retro feel is popular with a broad spectrum of consumers and age groups.
Aesthetics have been very much considered in our Baker & Salt range and from the two-tone colour combination to the etched logo each product is finished off to a very high standard. This attention to detail makes this enamelware perfect not only for the primary function of cooking, but also for serving at the table.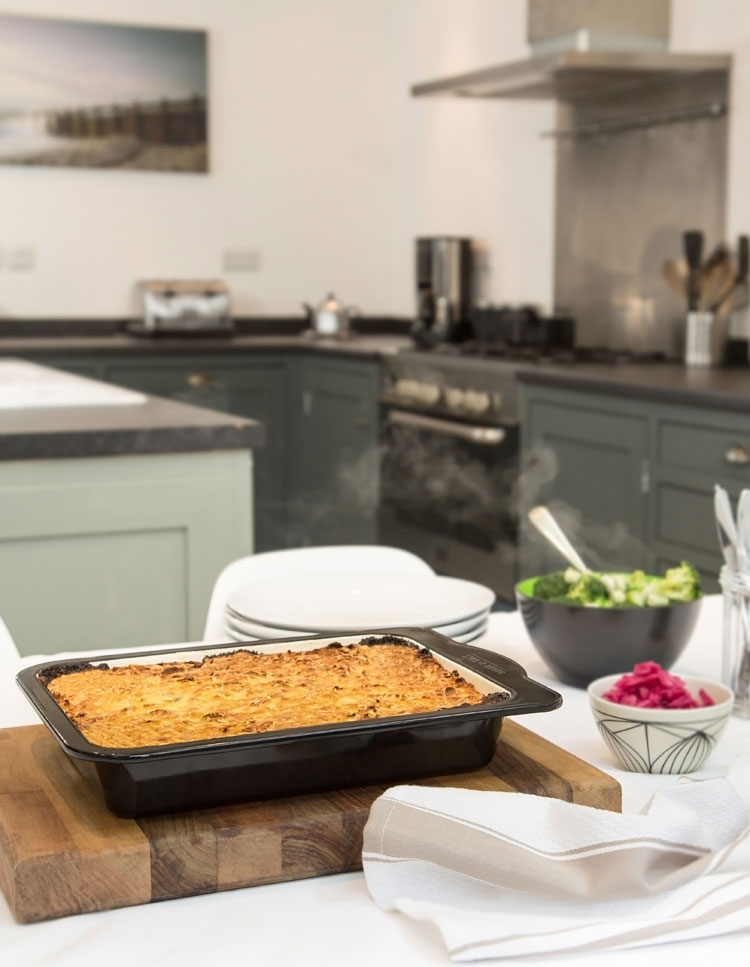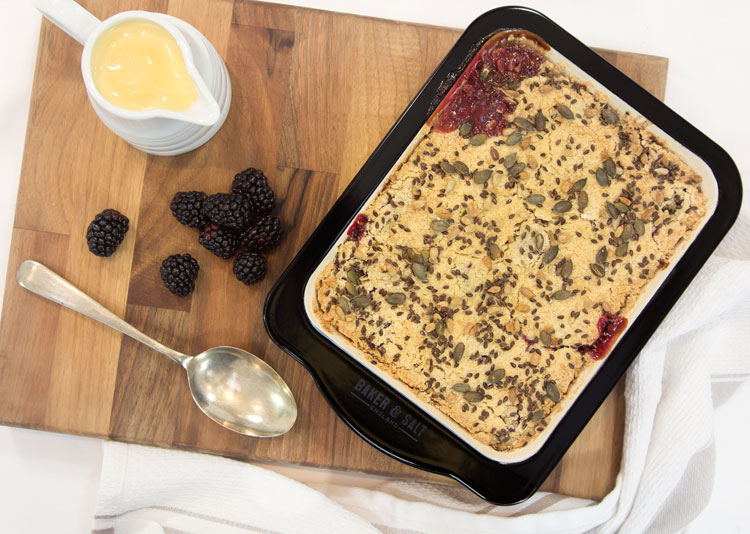 Savoury and sweet dishes not only cook well in the Baker & Salt enamelware, they present well. When the last portion has been served up pop the dish in hot soapy water or the dishwasher for a sparkling clean finish.