Last week we opened our doors to the Year 5 pupils at Belthorn Academy Primary School. The main aim of the visit was to provide the children with an insight into potential future career paths, as well as show them that not all plastic is bad, and what we as a plastic manufacturer are doing to help tackle the current environmental issues with plastic.
Nathan Griffiths, year 5 teacher and STEM coordinator at Belthorn Primary, commented:
Our rural village school provides the kids with an incredible learning environment, but industrial visits like this are fantastic.  I'm incredibly passionate about STEM and teaching it; it should always inspire, and with visits like today, children get to see how the topics I teach in the classroom everyday, transpire in their future careers.
The visit started with a presentation and introduction to the company, followed by a tour of our Head Office show rooms where they could view our vast range of products. The next stop was our factory site at Altham Business Park where the children got to see first hand how the products are made and the scale of the whole manufacturing process. The visit finished with a lively Q&A session lead by our company directer Tony Grimshaw OBE.

Yvonne Brown, chair of the governors at Belthorn Primary, explained about the purpose of the visit:
We've come here to inspire the children, and to give them some idea of the pathways that are there for them in employment, and it's been amazing. I've got What More products at home, I think everyone does, but I didn't know they were made locally, and I didn't realise they're doing upcycling, and recycling. It's really good for the children to see, and we want to increase the ties we've got with industry.
Over the last year we have diverted nearly 100 tonnes of plastic from landfill, repurposing it to make our Wham Upcycled and Wham Recycled ranges. The demand has been so strong that we've had to purchase scrap plastic from other manufacturers.
Here's what Tony Grimshaw's had to say:
These children are our customers and colleagues of tomorrow. We are keen to show them who we are and what we're doing. The other reason for this visit is that plastic products are much maligned by journalists using the word 'plastic' on its own, when what they really mean is 'single-use plastic'. We're not trying to change the kids' opinions about what's good or bad. We just want to present the other side of the story so they can make an informed decision.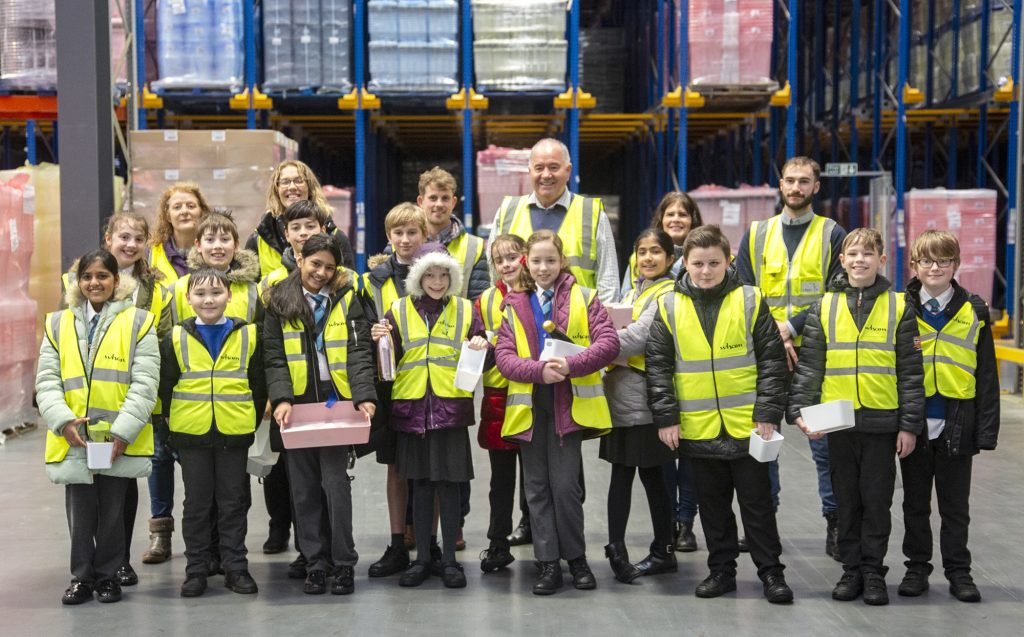 We hope the children feel more connected to local businesses, more aware of where products come from and how they are made. Hopefully this project will ignite further engagement with local schools and stimulate more interest in our apprenticeship scheme.