When it comes to home storage, you shouldn't have to compromise design and style for practicality. Our range of Wham Studio Baskets offer both. With a modern, glossy finish, these are baskets you could proudly have on display.
Suitable for use all around the house, these useful baskets can be used for toiletries in the bathroom, clothes and accessories in the wardrobe or food supplies in the kitchen, there is a solution for every area of the home.
We're sharing some of our favourite ways to make the most of your space, keeping design and style at the forefront of our mind.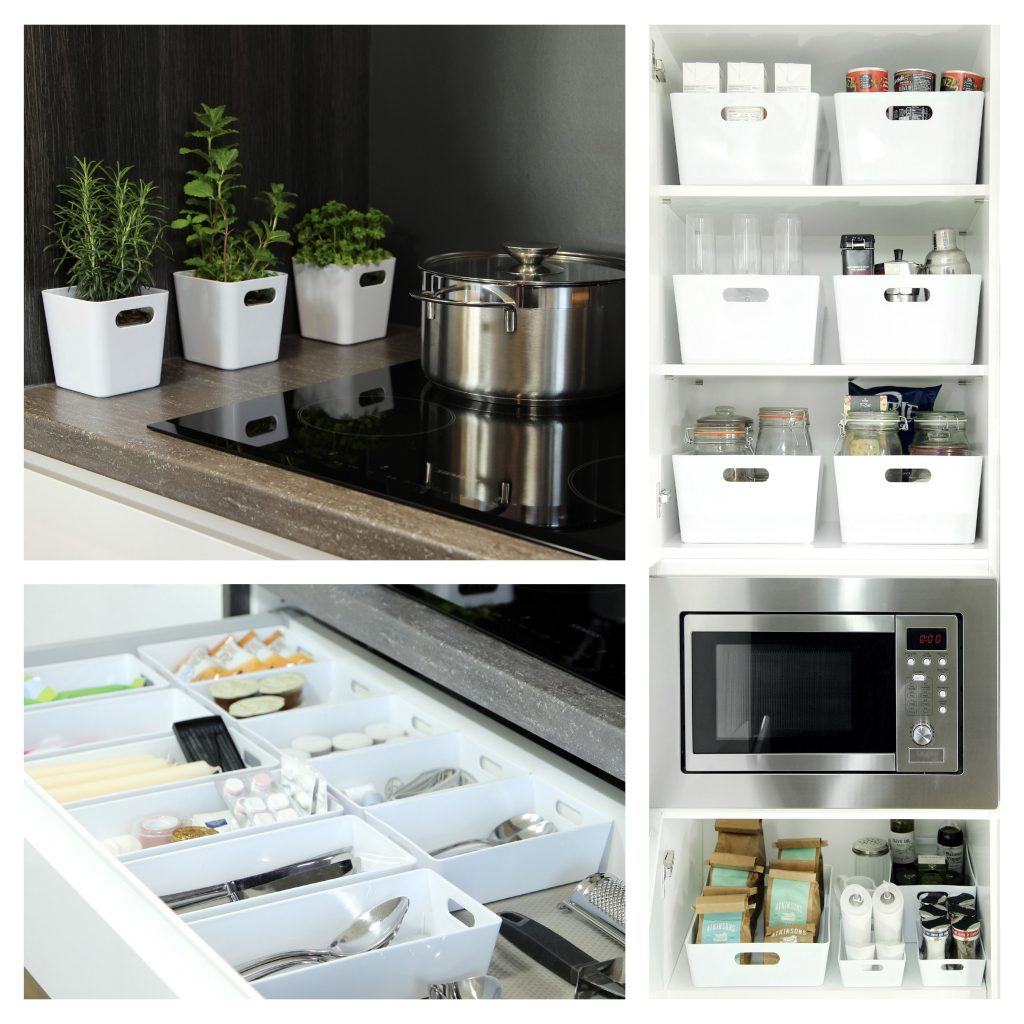 1. An Organised Kitchen
We like to use size 1.01 for kitchen herbs – a great addition to your worktop and a hint at the very popular botanical interior trend. We've also made use of our biggest size, 5.02, to organise the cupboards. The best way to do this is to categorise each box, allocate one box for glasses, one for canned goods etc. This way you'll save space and know where everything is. You could take it one step further by labelling your baskets, so that the contents are clear for anyone using the kitchen.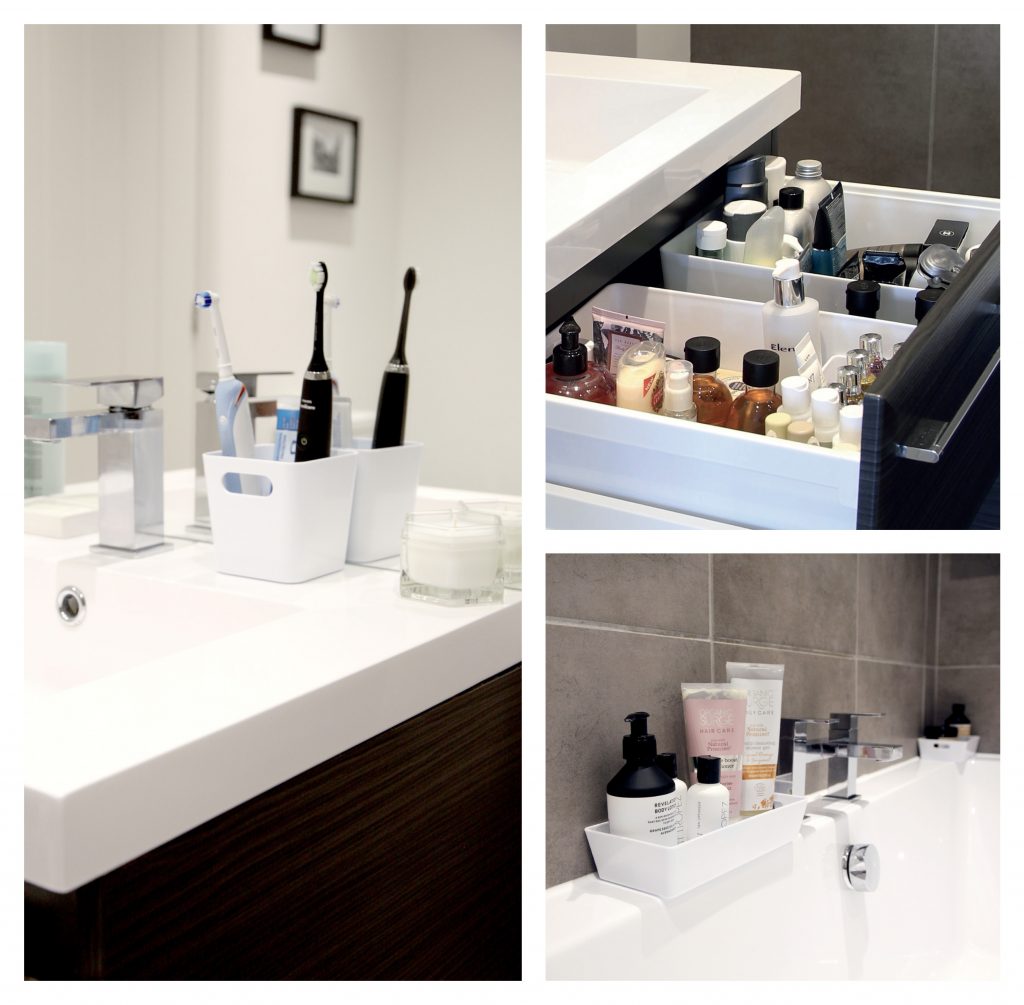 2. Bathroom Storage
Plastic storage is ideal for the bathroom as it won't get damaged by any dampness. Also, the glossy finish of our baskets compliments the shine of the bath and sink, creating a bright, modern and clean interior. We like to use the smaller sizes (2.01 or 3,01) to organise the bathtub with our favourite shampoo, conditioner and shower gel. Another favourite use for this room is the 1.01 for holding toothbrushes. For towels and larger toiletries, use the 5.02 in cupboards for a tidy and organised bathroom.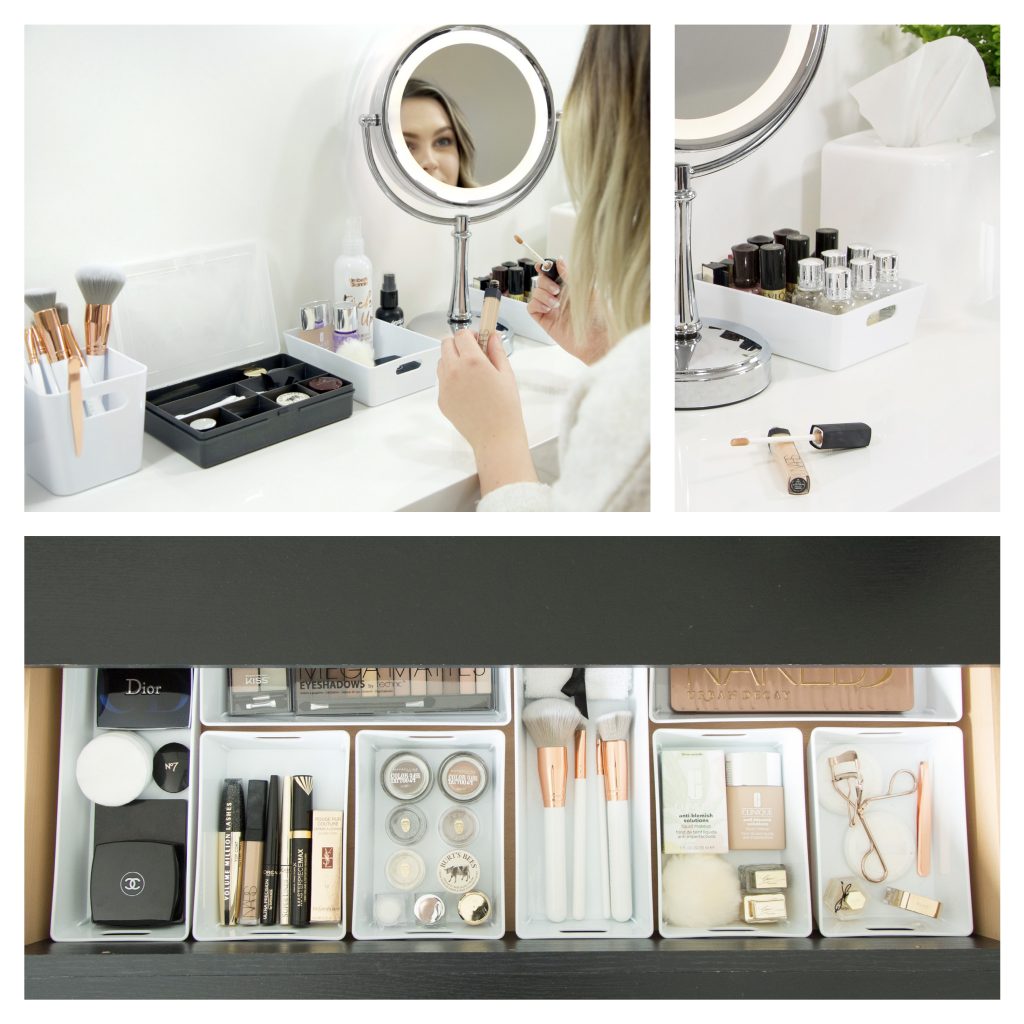 3. Clutter-Free Dressing Table
Getting ready in a morning is enough of a chore as it is without having to search around for that pesky mascara or your favourite lipstick. Keep everything organised with these tips. If your dressing table has a drawer then you can make use of the 2.01 and 3.01. These sizes slot into the drawers to make useful divisions. If you don't have a drawer, keep everything you need to hand in a selection of basket sizes, for example the 1.01 perfectly stores makeup brushes upright and easy to reach.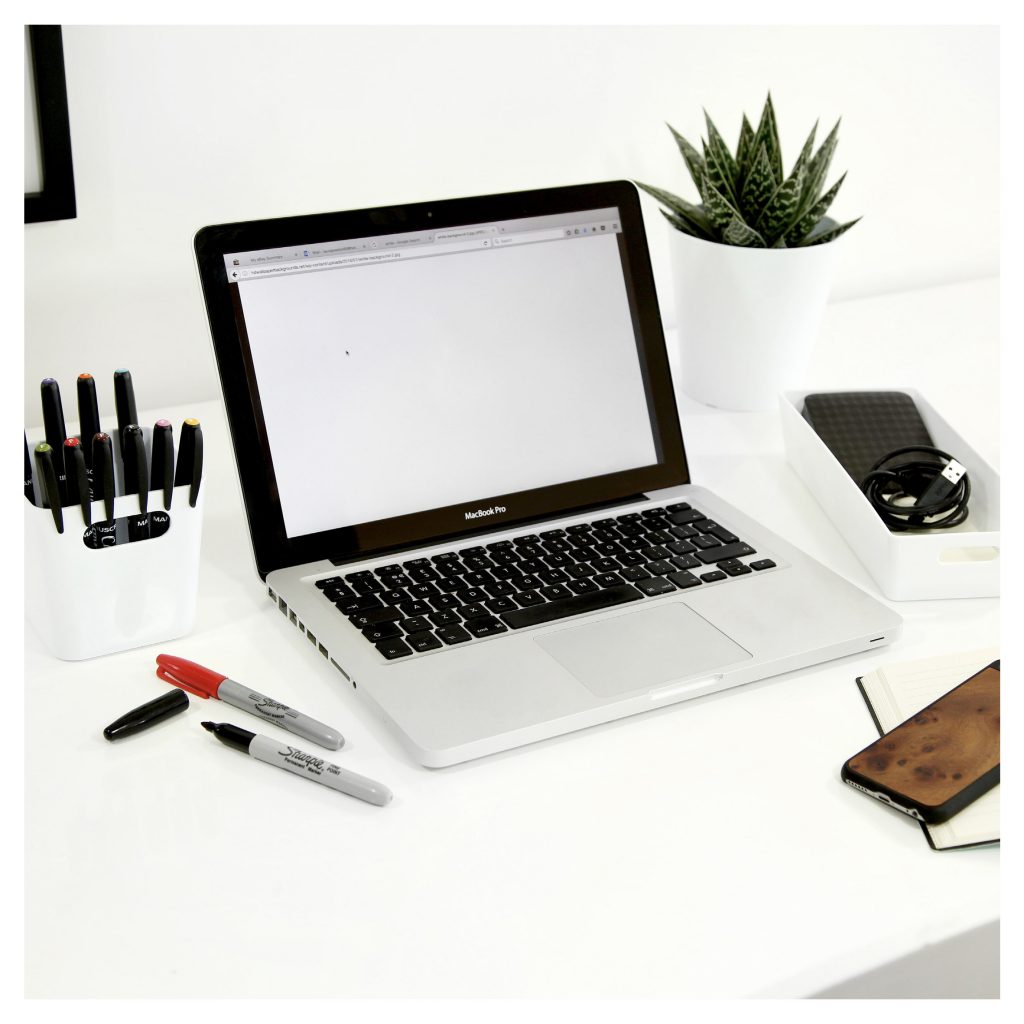 4. Tidy Desk, Tidy Mind
A tidy workspace can boost productivity as well as portray a professional image. Whether you have a home office, or you work at your place of business, these baskets can help you maintain an organised working environment. The 1.01 sized basket is great for storing all of your pens and pencils. For the rest of your stationery choose a few of the 2.01/3.01 sizes. 4.01 and 4.02 can be used to store envelopes and small notebooks, and for your A4 paper and files, the 5.01 is perfect, you could use multiple and categorise each one to make your job easier.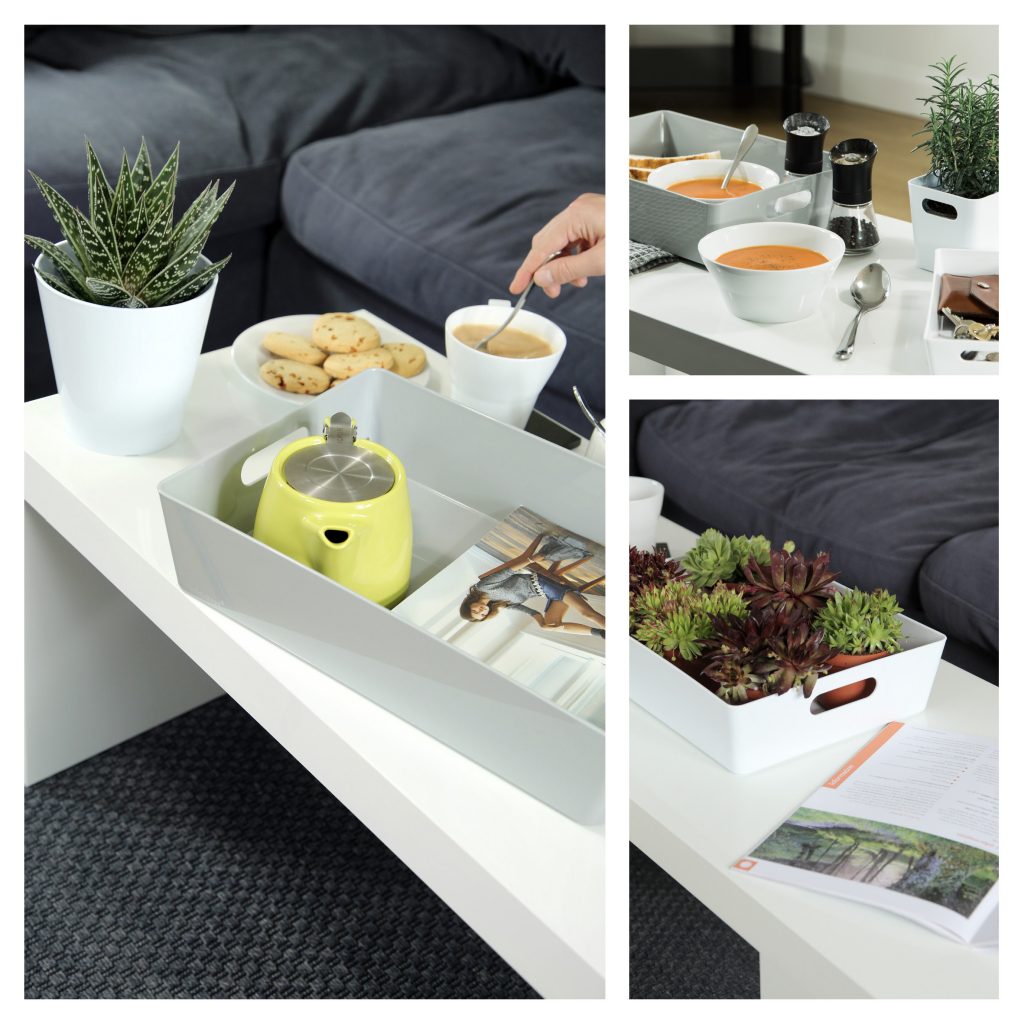 5. A Multi-Purpose Tray
We love how versatile the 5.01 is. Our favourable way to use it is as a centre piece on a coffee table. You can store your magazines, catalogues, books, candles, vases, flowers etc. Not technically storage, but we also love using the 5.01 basket as a tray; for carrying food or serving tea and coffee, and we even think it works great as a botanical focal feature – a planter for succulents and cacti, as seen here.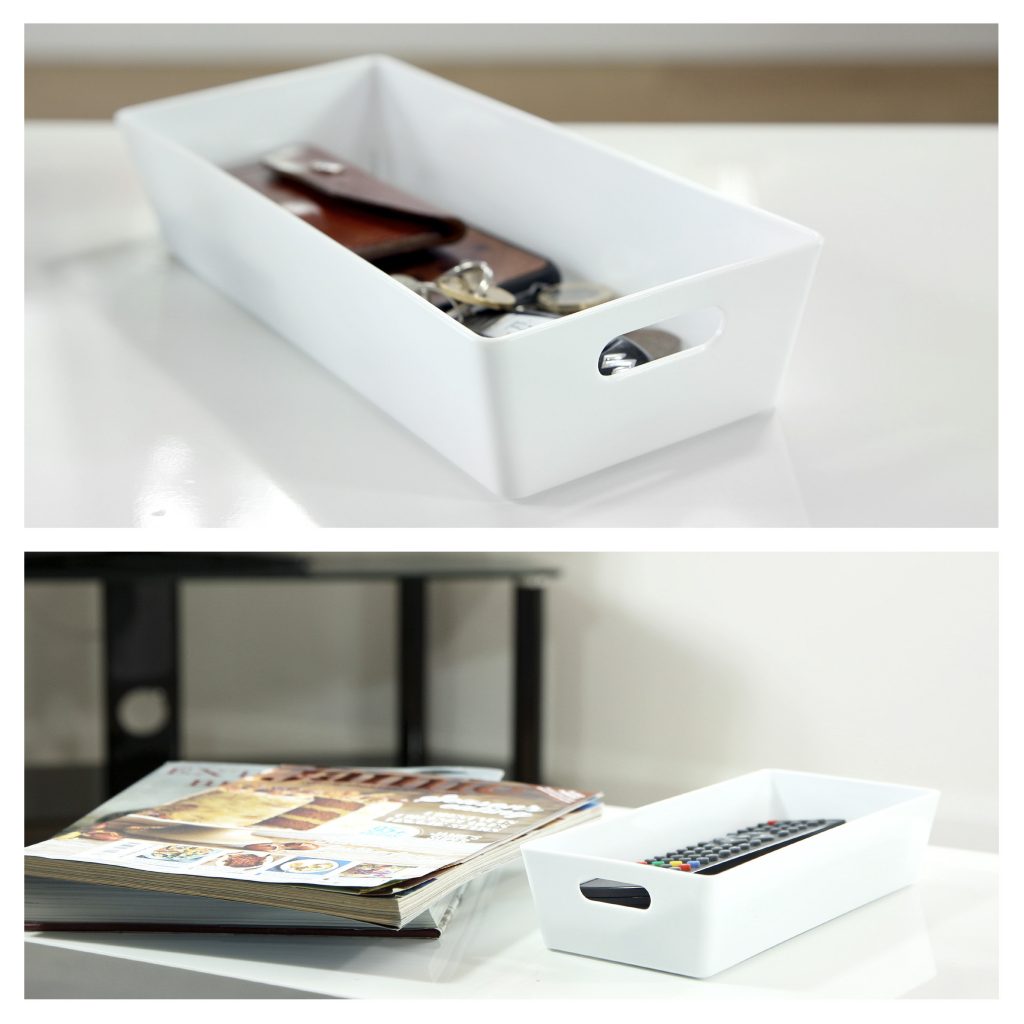 6. A Place for Frequently Lost Items
It's a good idea to have a designated place for items that often don't have a 'home' and therefore usually end up going missing. Having one of the smaller/shallower basket options near the front door would be an ideal place to keep your keys – never again forget where you last put them! Also, they could be used in the living room, as a place to keep remotes, wallets or loose change.
We'd love to see how you use your Wham Studio Baskets, please tag us in your social media posts: