We have all been aware that plastic waste has become an overwhelming pollutant of our land and oceans. Programmes such as BBC Blue Planet II brought profound awareness to this global problem. As a plastic manufacturer you would be right to ask what part in this story do we play?
Issue 1:  Our oceans are filling with plastic
"You're a plastic manufacturer, how can you care about ocean plastic?"
You may ask, to what extent does a plastic manufacture care about the environment, when companies like What More UK are adding to the problem? It's true that we make plastic products, what's misunderstood is what type of products we make and what plastic we use.  The vast majority of the ocean waste is made up of single use plastic; like plastic bottles, bags, straws and fishing tackle. What More UK do not make single use products, we produce RE-USEABLE plastic products for the home and businesses, one of which is a range of recycling bins. Our products are built with quality in mind to last far longer than your average plastic bag for life or plastic water bottle.
Rather than adding to the problem, What More wants to help create a solution. As the oceans fill with plastic What More is pledging to help create ways of reusing your household plastic waste, especially the type found in our oceans.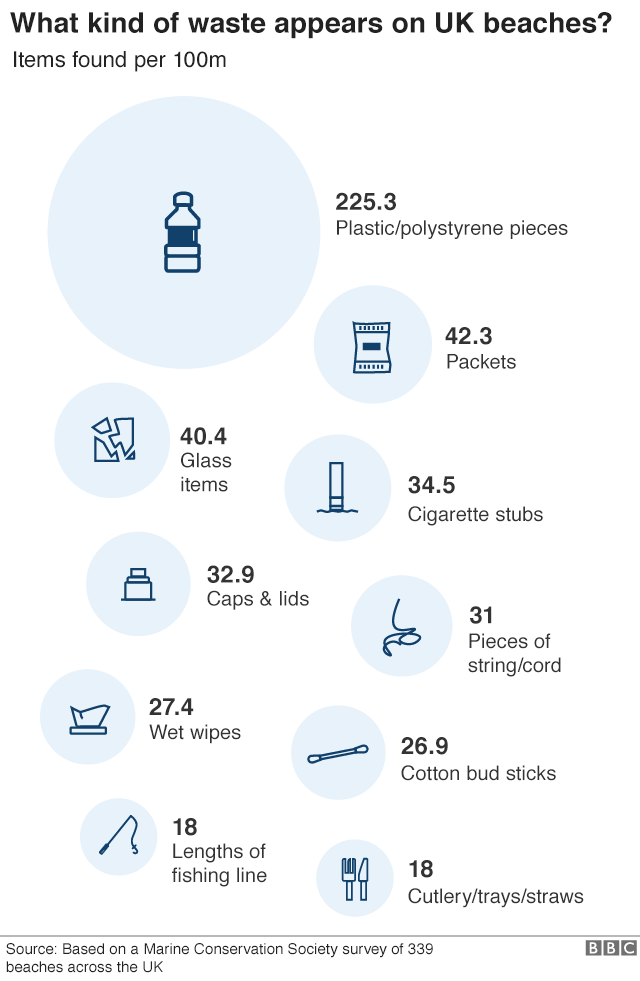 Issue 2:  How do we process and re-use our plastic waste
Not only is there a pollution problem, but we also have challenges of how to process the plastic we are already putting in our recycling bins. Last year China announced that it no longer wanted to be the "world's garbage dump" and banned the import of our recycled waste. If you weren't already aware, two thirds of our recycled waste were shipped off to as far as Hong Kong to be processed. The sudden ban has left Western countries at a loss as to how to deal with the build-up of plastic and paper waste.
Part of the solution
As a plastic manufacturer we have pledged to help the current plastic crisis by making durable, re-usable plastic products from industrial and household single use plastic waste.
Our stance on recycled plastic
Currently…  As a manufacturer of reusable plastic products, we already recycle our own plastic waste by re-grinding and remoulding it into our black products, one in particular is our Eden dustbins. Our products are also made from recyclable polypropylene which is widely recycled. Therefore, if our product is damaged from normal wear and tear you can easily recycle it.
Looking to the future…  In the past year we have been working towards making products from recycled plastic. For our annual exhibition, Spring Fair we launched two ranges that tackle the current plastic waste crisis head on.
Launching Product Ranges
Wham® Upcycled
All products labelled as UPCYCLED are made from reground recycled SINGLE USE household plastic. We are currently developing new product ranges that will be made from this recycled material. This in turn will prevent more plastic going into our oceans. We hope to use this new material increasingly in our vast product ranges.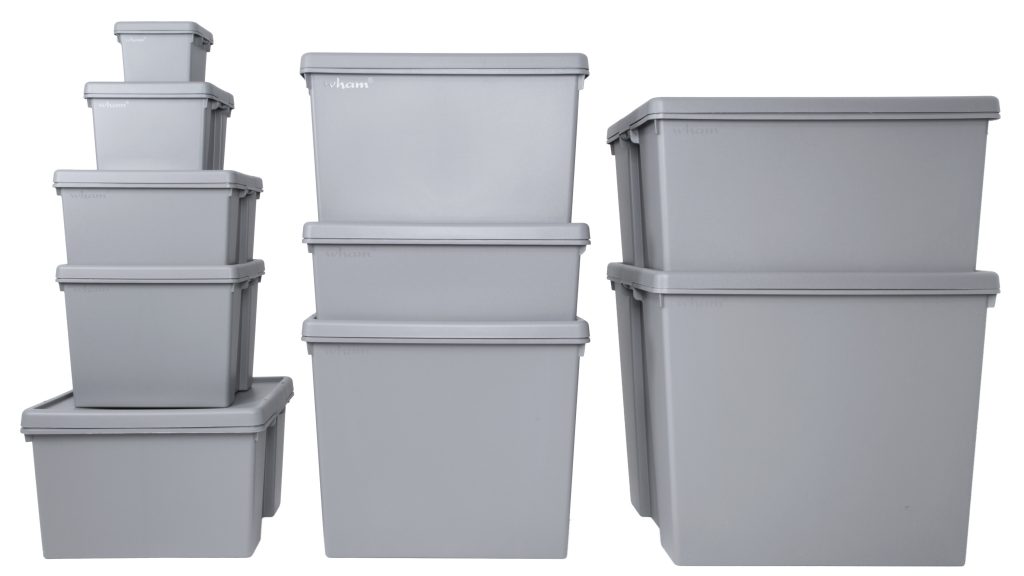 Wham® Recycle
This range will predominantly be black, made from industrial waste plastic like car bumpers and crates. The material has currently gone into our Wham® Bam range. Although recycled plastic isn't as strong as first grade polypropylene, it still holds on to Wham® Bam's strong properties making it a robust recycled storage range. A range perfect for tradespeople, garages and warehouse storage.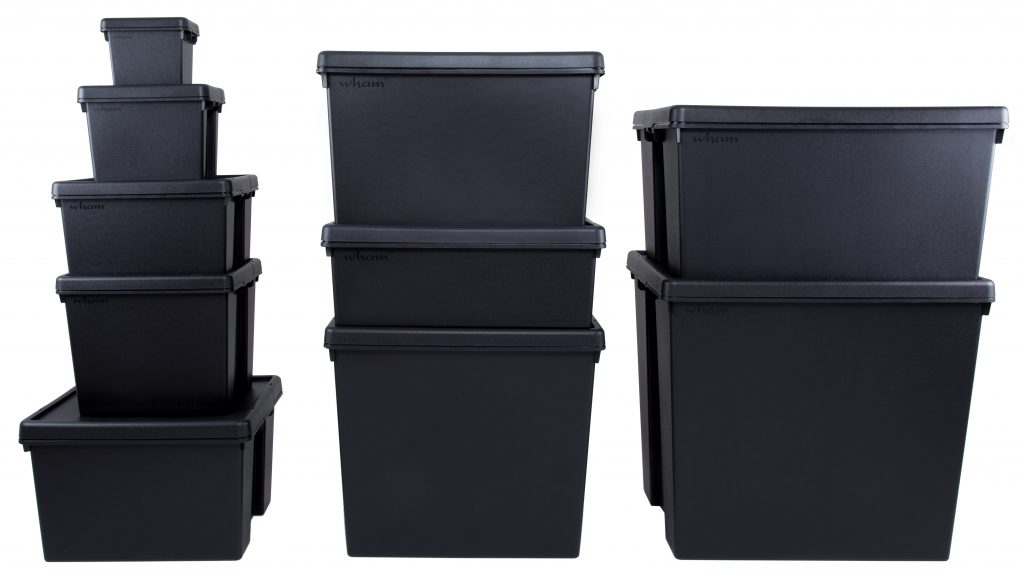 How it works…
WASH & SEPARATE   >   EXTRUDED   >   MELT FILTERED INTO GRANULES   >  RE-MOULD INTO NEW PRODUCT