Wham Cook Enamel 39cm Oven Tray
Durable glossy vitreous enamel coating. Oven safe to 230 degrees C, suitable for stove top cooking and safe for use with metal utensils. Will not stain or discolour. Lifetime guarantee.
Dimensions:

39.00 x 31.00 x 1.50 cm
Weight:

0.532 kg

Our Wham Cook Enamel Range
Durable glossy vitreous enamel coating which will not stain or discolour and is suitable for use with metal utensils.
Suitable for stove top cooking
Made in the UK with a lifetime guarantee.
Tested and conforms to: Cookware Standards BS EN 13834:2007 + A1:2009 and Articles in contact with food regulation (EC) 1935/2004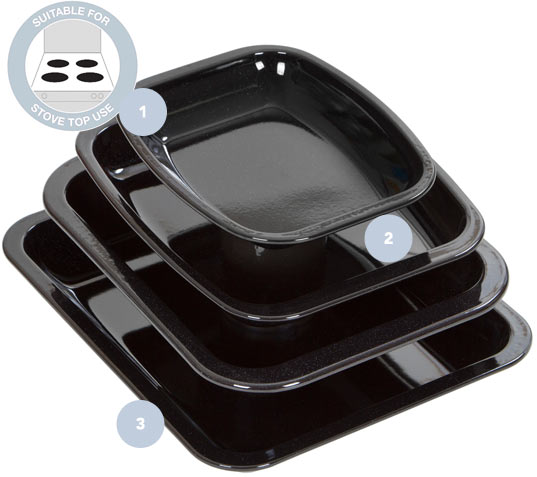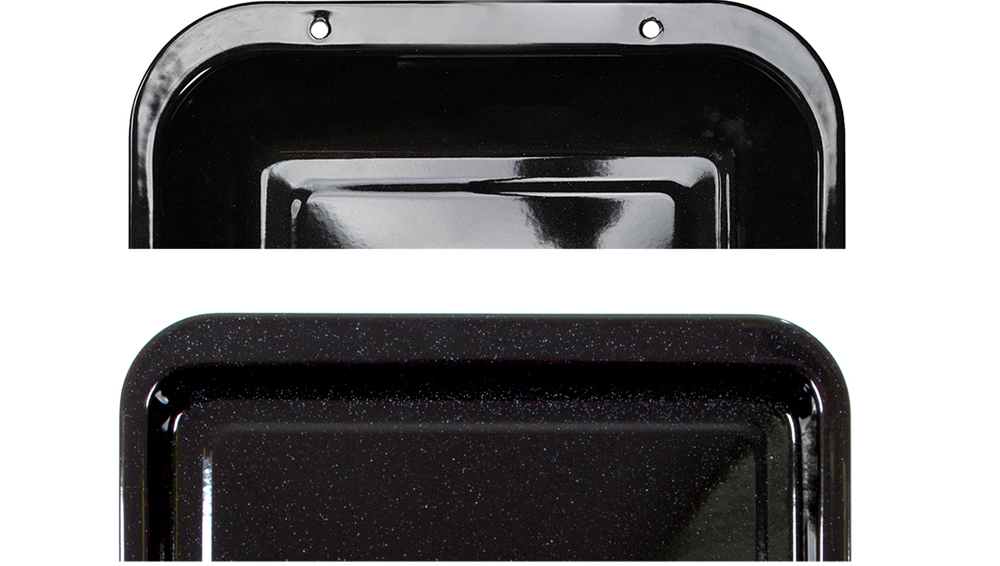 Commonly enamelwear features hanging holes to hold the tin in place while being sprayed and put into the furnace. Although practical for production, it creates an area of metal that is hard to coat and is usually left open to the elements. In time water will cause rust to form inside the holes.
To eradicate this problem we have developed a way to remove the holes altogether. Meaning there isn't a risk of rust as long as the tin isn't dropped, and the design of the tin isn't compromised, which leaves a sleeker finished product.
Available in a Range of Sizes and Shapes
Wham® Cook Enamel Range, a versatile, hardwearing and durable cooking solution for the everyday cook. As well as oven cooking, it is also suitable for: stovetops and even cooking directly over a campfire.